Complete Microsoft Excel Course
This course will show you how to get the best out of Excel that you can complete in under 8 hours!
Learn From A Certified Microsoft Trainer
I strongly believe that this program will empower, not just students but teachers as well, Excel is one of the most important software, and everyone should know how to use it!
Microsoft Certified Trainer
What You'll Learn in This Course
This course is a certified course and you will get a certificate from Microsoft Certified Trainer
Starting with Excel, its Formulas and Functions
Managing, Formatting, Sorting and Organising Data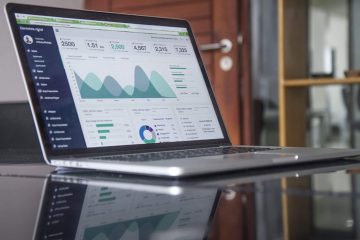 Charts, Pivots, Macros, VBA, and Database
How does this Certified Excel Course Work?
This excel course has a total of 104 videos, you can watch them at your convenience, and you can use the practice files attached to the course to practice what is being taught in the course, you will also get a certificate when you complete this course. 
Become a Certified Microsoft Excel Expert
Trusted by Thousand of Students

"I have thoroughly enjoyed this course, as well as all the courses in the Specialization. The instructor does an excellent job of breaking down each subject in an easy-to-understand logical progression."
"I enjoyed this course so much. I learned a lot about how I can become a better learner. This course was very interesting and useful. I have some tools that I can use to optimize my learning potential."
"The EXCEL course I should have done years ago."

"This was one of the best courses I have ever taken in my experience as a student I really appreciate the effort your team had put on this"
Frequently Asked Questions
How do you deliver your courses?
Once you have signed up then we will send you an email with a link to access our training dashboard, you can access all of our courses from this dashboard. All courses consist of video lessons that can be viewed on your device of choice and also to truly enhance your learning you will access lots of exercise files relevant to the lessons.
I did not get the email or missed it, what to do?
Please search Learn and Excel in your email box, also check your spam folder.
How much does it cost to take your courses?
You can either purchase access to one course or all of our courses, which are listed above. What we have done in a post-COVID-19 world is to keep our prices low to accommodate as many ambitious people from all over the world who are looking to upskill through our high-level courses without the burden of high expense.
I made the payment but didn't receive any email
Please write to us at [email protected] and our support team will get back to you as soon as possible.
Would there be any certificate on completion?
 Yes! It is a Microsoft Certified Trainer (MCT) Certified Course.
Will this be live or pre-recorded?
These videos are pre-recorded videos, you can watch them anytime, on any device.
I have bought the course where should i login?
If you have bought the course please go to the My Courses page and login with details received on email